The CSR impact of Dekker
The CSR impact of Dekker is assessed annually, based on the information provided to the CSR-Register. Find a summary of the impact scores below or read the full assessment by clicking on the card below.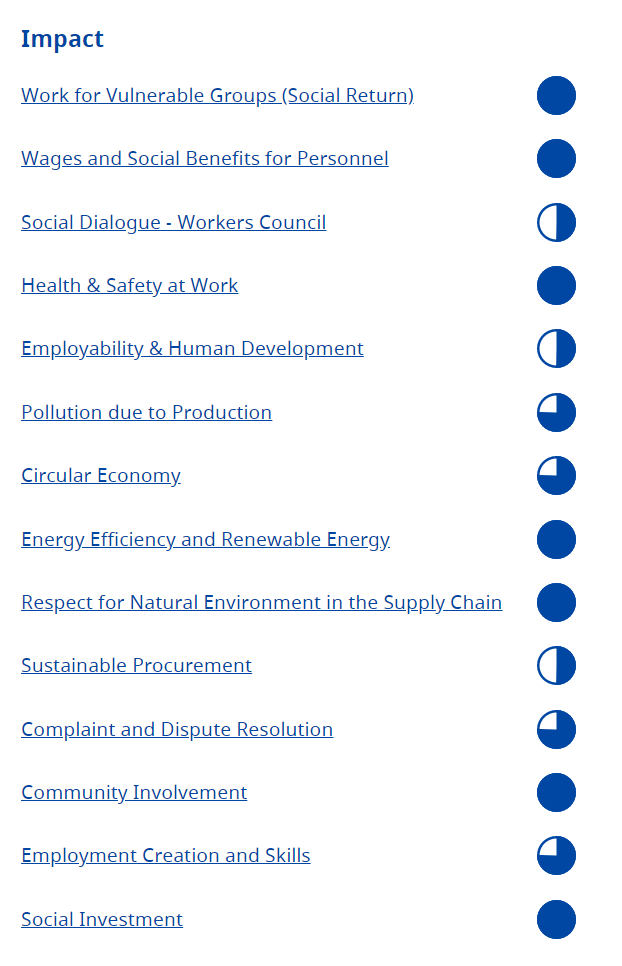 Assurance Statement Dekker Zevenhuizen
Dekker Zevenhuizen B.V. (further referred to as Dekker Zevenhuizen) has commissioned FIRA Sustainability B.V. to provide external assurance on the reliability of Corporate Social Responsibility information as presented in the FIRA Platform. This statement is issued to Dekker Zevenhuizen based on our assessment of the content, including underlying systems and available evidence, as disclosed in its Complete CSR Report and CSR Scorecard. This statement is intended for clients and other stakeholders who have a professional interest in Dekker Zevenhuizen sustainability performance and opportunities.
Scope
The scope for this assignment is: Production and sales of wooden and stone kitchen and work panels, as well as sale of kitchen accessories by Dekker Zevenhuizen B.V. (chamber of commerce 29017462) based in the Netherlands.
CSR Report: Complete
Dekker Zevenhuizen expresses commitment to the principles of corporate social responsibility, and discloses its ambition on CSR issues as prioritized by FIRA, including management approach, policies, measures and plans. An extensive issue analysis has been executed, including stakeholder inventory and engagement. Governance and stakeholder dialogue is organized and performance management has been put into place.
Methodology & Work Undertaken
FIRA facilitates organizations processing the sustainability information in the FIRA Platform. FIRA ensures that the assessment team possesses the required competencies and adheres to the principles of auditing regarding ethical conduct, professional integrity, and independence. FIRA verifies all claims and information in accordance with the standard particular to the Complete CSR Report (see FIRA Platform Protocol for details). Claims and related information in the FIRA Platform were reviewed based on the evidence made available by Dekker Zevenhuizen to FIRA to determine the plausibility of information.
Conclusion
Dekker Zevenhuizen reports about initiatives and performance related to sustainability. Based on the work undertaken, we conclude that the claims and information portrayed through its Complete CSR Report in the FIRA Platform are reliable. Summary FIRA Comments
We compliment Dekker Zevenhuizen on initiatives undertaken. Please find a summary of our comments as published in in the
MVO-Register (FIRA Platform)
Balance & Completeness:
Management approach has been disclosed, we encourage Dekker Zevenhuizen to include clear objectives for all material CSR issues to monitor progress. We compliment Dekker Zevenhuizen for disclosing practices on all material CSR issues, and particularly for its achievements on sustainable products, carbon reduction, and employment, including social return. Other practices are focused on waste separation, sustainable procurement, customer service and consumer health and safety, community involvement, traineeships, and social investment.
Code of Conduct:
A company code of conduct is in place.
Commitment to CSR:
Dekker Zevenhuizen has committed to the template CSR declaration, including commitment to all CSR principles and to progress on material issues. We encourage Dekker Zevenhuizen to work on a company specific declaration based on material issues.
Governance:
CSR responsibilities are assigned at the highest management level and throughout the organization.

Management System:
We encourage Dekker Zevenhuizen to develop KPIs for all material CSR issues
Value Chain:
The Dekker Zevenhuizen supply chain is accessible and complete, except for accessories. We encourage Dekker Zevenhuizen to collect beyond tier 1 supply chain data (upstream) for these products. Stakeholder Inclusivity and Responsiveness: Dekker Zevenhuizen has identified stakeholders groups that are significant for its activities and which issues are most relevant to them. Relevant stakeholders are regularly engaged for the development of material issues.
Stakeholder Engagement:
Current stakeholder engagement covers most CSR issues. We encourage Dekker Zevenhuizen to complete the engagement and to formally register engagement results to monitor and manage stakeholder interest.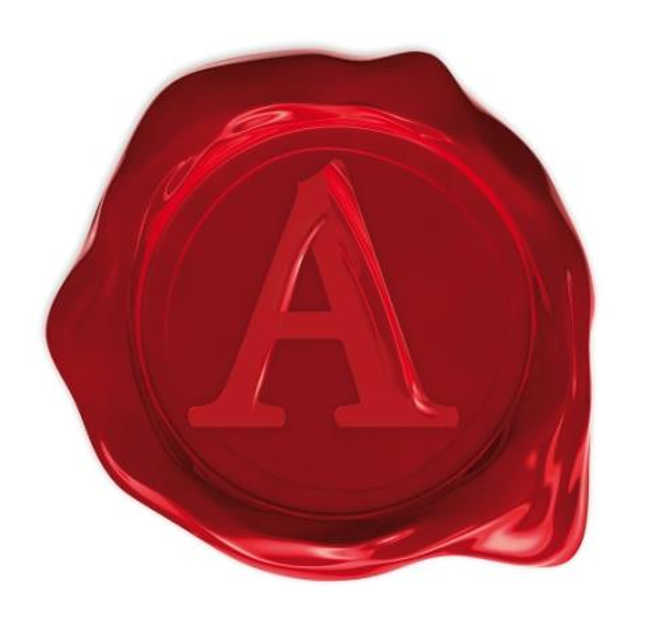 Date of issue: November 26, 2018
(company CSR information is re-assessed on annual basis).
On behalf of FIRA,
Mrs. J. Chatelain
Director Reporting and Assurance


---------------------------------------------------------------------
Code of Conduct
Profile
Dekker Zevenhuizen B.V. is a family business that was founded in 1930, which has been a leader in the Dutch interior market for many years. Our company is highly specialized in the processing of high quality materials into custom-made worktops and furniture parts for the entire interior. The worktops are recognized by their exclusive colors and sleek finish. In addition, Dekker Zevenhuizen sells a wide range of innovative and reliable kitchen and sanitary products, such as sinks, taps and lighting. The core values of our company, including cooperation, innovation, quality, involvement and continuity, are excellently summarized by the concept of sustainable entrepreneurship.
Why?
This code of conduct is intended to make management and employees aware of how to act with integrity. This is done by recording what is generally considered correct and inappropriate behaviour.
For whom?
This code applies to every employee, representative or director of our company. Contract employees, employees from external organisations, must comply with the code. Contractors, service providers and consultants who represent us or work for or on behalf of us are expected to act in accordance with this Code when acting on our behalf.
Compliance with laws and regulations
All employees protect the legality of our company. They must comply with all laws and regulations relating to the environment, (occupational) safety and fair business practices. We expect our employees to act ethically at all times and to know and accept their responsibilities.
Anti-bribery and corruption
We build relationships based on trust, and we are committed to maintaining and strengthening our reputation. That's why we never accept or pay bribes of any kind. Gifts and representation We discourage our employees from accepting or offering gifts and representation from a business partner, especially if you would feel uncomfortable telling your manager, colleagues, family members or the public that you have accepted or offered them. We will not allow our business decisions to be influenced by - or give others any reason to suspect that these have been influenced by - gifts and representation offered or received.
Conflicts of interest
Conflicts of interest may arise when personal relationships, participation in outside activities or participation in another company influences or appear to others to influence business decisions of our employees. A conflict of interest event can jeopardize the reputation of our Company and the employee. We must avoid actual, potential or suspected conflicts of interest where possible.
Competition law and fair competition
Competition law protects free enterprise and fair competition. It is important for us to support these principles and we expect our employees to play their part in combating illegal practices. These include price-fixing, market-sharing, production-limitation, bid-rigging and anti-competitive or monopolistic practices. We do not enter into inappropriate discussions or agreements with our competitors.
Zevenhuizen, 31 October 2018
Dekker Zevenhuizen BV